North padre island is a Corpus Christi owner-occupied neighborhood that also has the most affordable long-term rentals on the Texas coast. There have been several attempts to develop its beachfront area as a second home resort market like neighboring Mustang Island that never came to be, leaving the bayside fully developed and the beachside oddly with open-space and apartments. New efforts are likely to do the same and that's a good thing for residents; as North Padre is the most affordable beach-bay neighborhood on the Texas coast to live-in, with easy access to all the amenities of the Corpus Christi metro like shopping and healthcare.
See the last master plan idea for North Padre.
Search property for sale in North Padre Island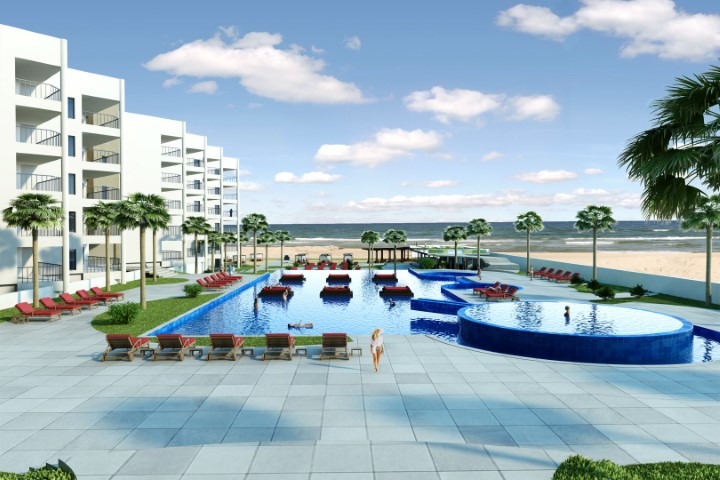 North Padre is one of my favorite Texas coast areas to live in, as it's between Corpus Christi, Port Aransas Mustang Island, and the Padre Island National Seashore, plus it's only a 1.5hr drive to San Antonio. It's a real neighborhood, a beautiful place to retire or live and work in Corpus Christi! Port Aransas is similar, but isolated, a forty-five-minute drive to Corpus Christi.
The North Padre Island community is located at the southern end of Corpus Christi, across the JFK Causeway Bridge, and twenty miles south of Port Aransas. Padre island itself is 130 miles long, with the northern part devoted to North Padre's residential neighborhoods and water-oriented recreation, while the middle part is the Padre Island National Seashore, and the southern tip being South Padre Island.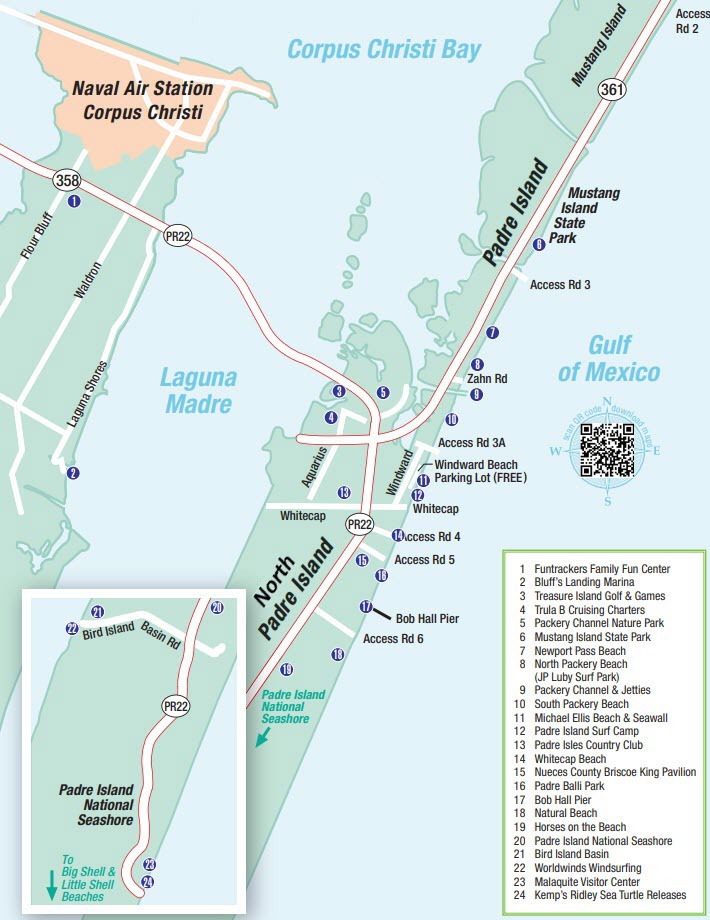 North Padre's Bob Hall Pier is at Padre Balli Park that stretches out to the Gulf of Mexico and is a popular destination for sightseers and anglers and is where most of the local's park to come to the beach.
From North Padre Island you explore the adjacent protected Padre Island National Seashore, the longest undeveloped barrier island in the world. Go camping by the dunes all year round and try horseback riding on the beach. This seashore also shelters Kemp's ridley sea turtle, the tiny, endangered sea turtle that conservationists have been working hard to protect.  For its entire existence, Padre Island has remained an undeveloped wilderness. Because the National Seashore endeavors to preserve Padre Island in its natural state, visiting the island is very much like stepping back into the past.
For comparison, Corpus Christi-North Padre is more like Houston – Galveston or Beaumont – Crytal Beach.
---
---
Related Pages