INVESTMENT PROPERTIES
There are many different types of properties that investors are interested in, and the type of property that an investor is looking for will depend on their investment goals and strategy. Some investors may be interested in purchasing properties that they can renovate and sell for a profit, while others may be interested in holding onto properties as long-term investments and generating income through rental properties.
Property Types for investors include:
Single-family homes: These are standalone homes that are not attached to any other homes. They can be a good investment for investors looking to generate rental income or for those looking to flip properties.
Multifamily properties: These are properties with multiple units, such as apartments or duplexes. This can be a good investment for investors looking to generate rental income.
Commercial properties: These are properties used for business purposes, such as office buildings, retail stores, or industrial warehouses. These can be a good investment for investors looking to generate income through leasing or for those looking to develop the property.
Vacation properties: These are properties that are used for vacation rentals, such as beach houses or ski chalets. These can be a good investment for investors looking to generate income through short-term rentals.
Land: Investors may also be interested in purchasing land with the intention of holding onto it as a long-term investment or developing it in the future.
A confluence of trends is fueling the ongoing interest in investment property, the most basic factor is the economy. It's a safe place to put your money, and there are great tax benefits to it as well.
Knowing the stage of the Real Estate Cycle is key to a successful strategy!
---
Search Real Estate for Sale on the Texas Coast
We specialize in helping investor buyers with insights, services, technology, and data that can significantly add to your success! In the past twenty years, we've helped every major developer on the Texas coast.
---
INVESTOR STRATEGIES
Long-term rentals have been the staple of the real estate industry and remain popular today. These types of properties can range from large apartment complexes to individual homes and condominiums.
The rise of vacation homes for short-term rentals has been a game changer for the real estate investment world. Airbnb pioneered the niche, yet other companies operate in the sector like Vacasa and VRBO (HomeAway/Expedia).  Most vacation home buyers purchase within a 2 to 3 hour driving time from their primary residence, and consider rental regulations, return on investment, and commitment to being a business owner.
Home flipping is another strategy where investors buy discount property to improve and resell for a quick profit.
---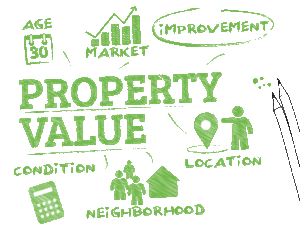 How Money is Made Through Real Estate
Appreciation – Property values increase due to:
Location and proximity (beach/bay)
Neighborhood Development
Property Improvements
Income – Properties generate money when rented for:
Commercial Use
Residential Use
Short-term vacation rentals
Long-term rentals
Ways to Invest

Land speculation
Property flipping
Short-term rentals
Small-scale residential rental properties
Large-scale residential rental properties
Commercial real estate
Real estate investment trusts (REITs)

Factors for Investing

Investment purpose and Investment horizon
Expected cash flows and profit opportunities
New construction vs. existing property
Property Valuation and Forecast
Mortgage Rates, Leverage, Credit
Local Market Conditions
Property Location
---
TEXAS COAST DEVELOPMENT OPPORTUNITIES
The Census building permits chart (click to view) illustrates why we think South Padre is the best opportunity for investment-development on the Texas Coast.  South Padre was the only coastal area that did not have a building boom after the previous market correction and there is available land plus demand greater than supply.
Qualified Opportunity Zones (QOZ)
Galveston and South Padre have Qualified Opportunity Zones to encourage economic growth with development tax benefits.
---
Our members can view specific Texas coast opportunities! Join here or Login

---
Related Pages