Port Isabel has stepped into the 21st century with a real effort to recapture and preserve the charm of this out-of-the-way destination. And they're doing an excellent job of it. Situated picturesquely on the Lower Laguna Madre Bay, the community is full of the colors of the warm Gulf.
Search property for sale in Port Isabel
Tourism banners wave freely in the brisk Gulf breeze, promoting the city's historic "Lighthouse Square", a shopping and eating bonanza just off the waterfront, and the Port Isabel Museum, which offers quality coastal and historical exhibits.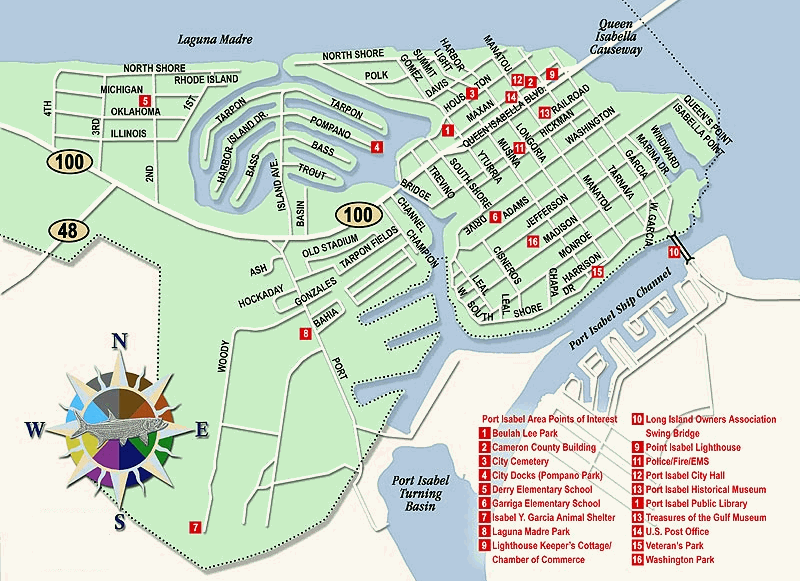 See Census city profile for Port Isabel Texas
See Travel Map Port Isabel
Children living in Port Isabel are zoned to schools in Point Isabel Independent School District. Children go to Garriga Elementary School (Grades K-2), Derry Elementary School, (3-5), Port Isabel Junior High School (6-8), and Port Isabel High School (9-12). All the schools are in Port Isabel.
In addition, Port Isabel residents may apply to schools in the South Texas Independent School District (STISD).
STISD operates magnet schools that draw students from three counties: Cameron, Hidalgo, and Willacy.
STISD overlaps twenty-eight other school districts, an area of 3,643 miles.
STISD is a publicly funded, tuition free school district
---
Related Pages