Texas Mexico Border
A better beach and border!
The two-nation vacation is alive and well. We'll show you where and what to go and buy with incredible savings, value, service, safety, and fun!
Questions? Ask Alice, she grew up in Panama and is fluent in Spanish and shopping!
MEXICO
Always visit Nuevo Progreso, Mexico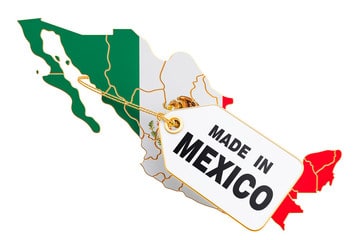 What You Need to Cross
U.S. citizens can visit within the Frontera area, a 26-mile border area of Mexico, for up to 72 hours without a permit. Naturalized U.S. citizens must carry their proof of citizenship, which means a passport.
If you plan to go beyond the limit of the Frontera, you will need to acquire tourist permits for yourself and your car. These are available in Nuevo Progreso just after you cross the bridge.
You must have a U.S. passport or passport card to cross back into the U.S. if you are an American citizen.
Crossing Toll
A toll is collected when crossing, both going and coming.  This is 50¢ for each person going (if walking) and you'll need a 50¢ in change for the turnstile on the U.S. side.  Be sure to save some money for the return trip, which is 30¢.
Option 1: Park & Walk

Parking is located on both sides of FM 1015 before you enter the toll gate.
Parking is nominal and the lots are paved and there's someone on duty during all daylight hours, so you can park, lock, and walk.  The walk across will take about five minutes and you get a magnificent view of the river, and take a picture.

Option 2: Drive & Park

You can drive across the bridge for a $2.00 toll, required when traveling in either direction per vehicle. After crossing the bridge wait until you're directed to enter the Customs.
Parking in Progreso is free on the main street and helpful, friendly parking guides will stop the traffic and help you into and out of the parking spaces, when available.  (A small tip is appropriate, but not required.)  Parking lots are available on the streets that run parallel within the first two blocks.
Return Trip
A small number are stopped at the border by Immigration Service for random vehicle checks. All drivers and passengers are asked their citizenship and asked to declare items they are bringing form Mexico.
If you walked over, you walk back on the other side of the bridge.  Pay the toll and go through the turnstile.  When you get to the U.S. side you will have to go through the border station and submit to a brief interview with the Immigration Officer who will ask for citizenship status and what you're bringing back.
Restrictions
What You CAN NOT Take Into Mexico
Do not attempt to take knives, guns, ammunition, and/or any dangerous or illegal substances into Mexico.
What You CAN Bring Back from Mexico
Each visitor is allowed $400.00 worth of duty-free goods for personal use every 30 days. Thereafter, every $100.00 is taxed at a flat rate of 10%.
Restrictions on Items Being Brought into the United States
Cigarettes
A person must be 18 years of age to import cigarettes. However, regulations change, and it is recommended that you contact the U.S. Customs office before buying any quantity of cigarettes for importation. The tax on cigarettes is $15.00 per carton of ten.
Liquor
Texas Residents are allowed 1 Quart or liter of distilled spirits, 3 Gallons of wine, or 24-12 oz containers of beer. Non-Texas Residents are allowed 1 Gallon of distilled spirits or wine (or any combination of the two), or 24-12 oz containers of beer.
---
Prescription Drugs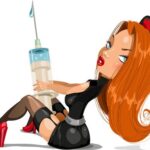 Certain prescriptions may be purchased in Mexico and brought into the U.S. if you have a valid U.S. Doctor's prescription for a reasonable amount. A reasonable amount means up to 90 days' supply. U.S. Customs may exercise judgment in allowing the transport of prescription drugs.
We recommend Farmacias Benavides
Av. Benito Juárez 141, 88900 Nuevo Progreso, Tamps., Mexico
---
Dentistry
Services that rival or exceed those in the USA!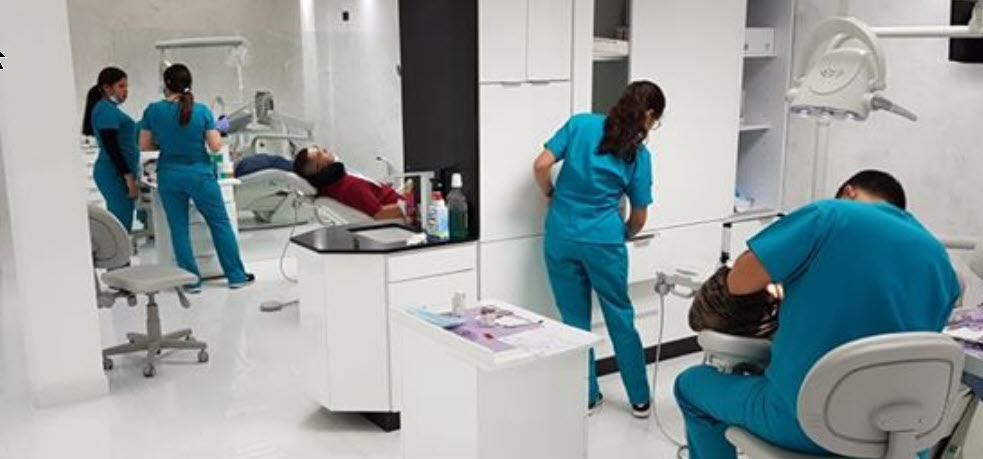 We recommend Benitez Dental Clinic
Av. Benito Juárez 229, Colonia Centro, 88810 Nuevo Progreso, Tamps., Mexico
They have the new 3D titanium printing that's hard to find in the USA, costs a fraction of traditional methods, lasts much longer.
---
Security and Friendliness
A recent study by the University of Texas-Pan American found that Nuevo Progreso is ranked as a place with a high feeling of personal security. This is one of the major factors that makes Nuevo Progreso the border crossing of choice.  Friendliness is also a major attribute of the folks in Nuevo Progreso and had the highest rating.
Shopping/Restaurants
Our favorite shopping values are leather products and silver jewelry!
You will find handicrafts, clothing, jewelry, leather goods, blankets, and more! Just cross the border and you're right there in a shopper's paradise.
This begins with pharmacies and dentists in the first block and then stores, both large and small, selling all sorts of Mexican products from all over the Republic.  Vendors selling jewelry, sunglasses, carved novelties, anything, and everything, are located along the sidewalks.
Prices are clearly marked on goods in the shops, and this is the price that you can expect to pay unless you're buying in volume.  Prices on the street are subject to negotiation.
Restaurants
There are many restaurants in Nuevo Progreso, where you will find quality food at great prices.
Currency
There are exchange houses (Casas de Cambio) on both sides of the border that will exchange dollars into pesos, however that is not necessary. Most stores, restaurants, and hotels in Nuevo Progreso charge for goods and services in U.S. dollars.