SpaceX conducted an epic thirty-three engine Starship test fire on Boca Chica Beach by South Padre Island; will the upcoming launch debut make real estate in the area go up with the rocket?
SpaceX is preparing for the first-ever Starship orbital test flight, which will include the Booster 7 Super Heavy prototype as well as an upper-stage variant known as Ship 24. Static test fires are part of those preparations, in which their engines are briefly ignited while the vehicles remain anchored to the ground. The Ship called "twenty-four" has already started all the engines.
The static test fire is a huge milestone, and one of the biggest hurdles to clear before Starship can make its first orbital attempt. If everything goes well the debut orbital test flight could lift off as soon as February or March 2023, SpaceX founder and CEO Elon Musk said.
---
SpaceX's Super Heavy is a planned reusable rocket booster that will be used in conjunction with the company's Starship spacecraft. The goal of Super Heavy is to make space travel more cost-effective and sustainable by reducing the cost of each launch and enabling rapid reuse of the rocket's components.
Super Heavy will be powered by over thirty Raptor engines, which are highly efficient and environmentally friendly engines developed by SpaceX.
The rocket will be capable of carrying the Starship spacecraft to orbit, where it can then be used for a variety of missions, including satellite launches, interplanetary missions, and eventually, human missions to Mars.
The Super Heavy booster will also play a key role in returning the starship spacecraft to Earth after missions. The booster will be able to land itself vertically on landing pads, which will allow it to be quickly refurbished and reused for future launches.
In terms of design, Super Heavy will be a large, cylindrical rocket with a diameter of nine meters and a height of sixty-eight meters. The rocket's powerful engines and sophisticated avionics systems will enable it to perform complex missions with high reliability and accuracy.
Overall, the Super Heavy booster is a critical component of SpaceX's vision for a sustainable, multi-planetary human civilization.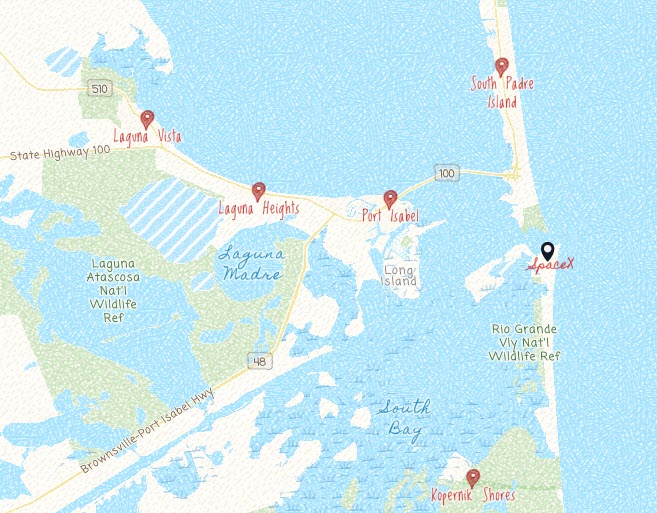 SpaceX's Super Heavy is currently under development and has not yet been built. However, the company is constructing and testing the rocket at its facilities in Boca Chica, Texas, which is located near South Padre Island on the Gulf of Mexico. Boca Chica was selected as the main development and testing site for SpaceX's Starship program, which includes both the starship spacecraft and the Super Heavy booster.
SpaceX has been actively constructing facilities and infrastructure at Boca Chica, including a large production and assembly building, launch and landing pads, and high-speed test tracks for the company's Starship prototypes. The company has been conducting a series of test flights with its starship prototypes at Boca Chica and plans to use the site for the first launches of the Super Heavy booster and the fully integrated starship spacecraft in early 2023.
SpaceX moved its Starship development and testing operations from California to Boca Chica, Texas, for several reasons:
Space: Boca Chica provides SpaceX with a large amount of open space and low population density, which is necessary for the company to conduct its large-scale rocket tests and launches.
Access to the Gulf of Mexico: Boca Chica's location near the Gulf of Mexico allows SpaceX to perform over-water launches and landings, which are important for the company's reusable spacecraft.
Proximity to SpaceX's other facilities: Boca Chica is located close to SpaceX's other facilities in Texas and Florida, making it easier for the company to transport personnel and equipment between sites.
Support from local government: The local government in Boca Chica has been supportive of SpaceX's operations, which has helped the company to quickly build out its facilities and begin testing its spacecraft.
Overall, Boca Chica provides SpaceX with the necessary resources and support to conduct its large-scale rocket development and testing operations. The company's decision to move its starship program to Boca Chica reflects its commitment to advancing its reusable spacecraft technology and making space travel more accessible and sustainable.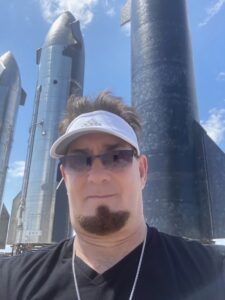 Texas Beach Homes' Michael Stuart at SpaceX Boca Chica Beach
Alice and Mike are no strangers to space! Alice owns real estate on Boca Chica Beach, and when Mike was CEO/AssetWorks, he won the NASA FAME award with Brown & Root for the software that prepared the Space Shuttle launches.